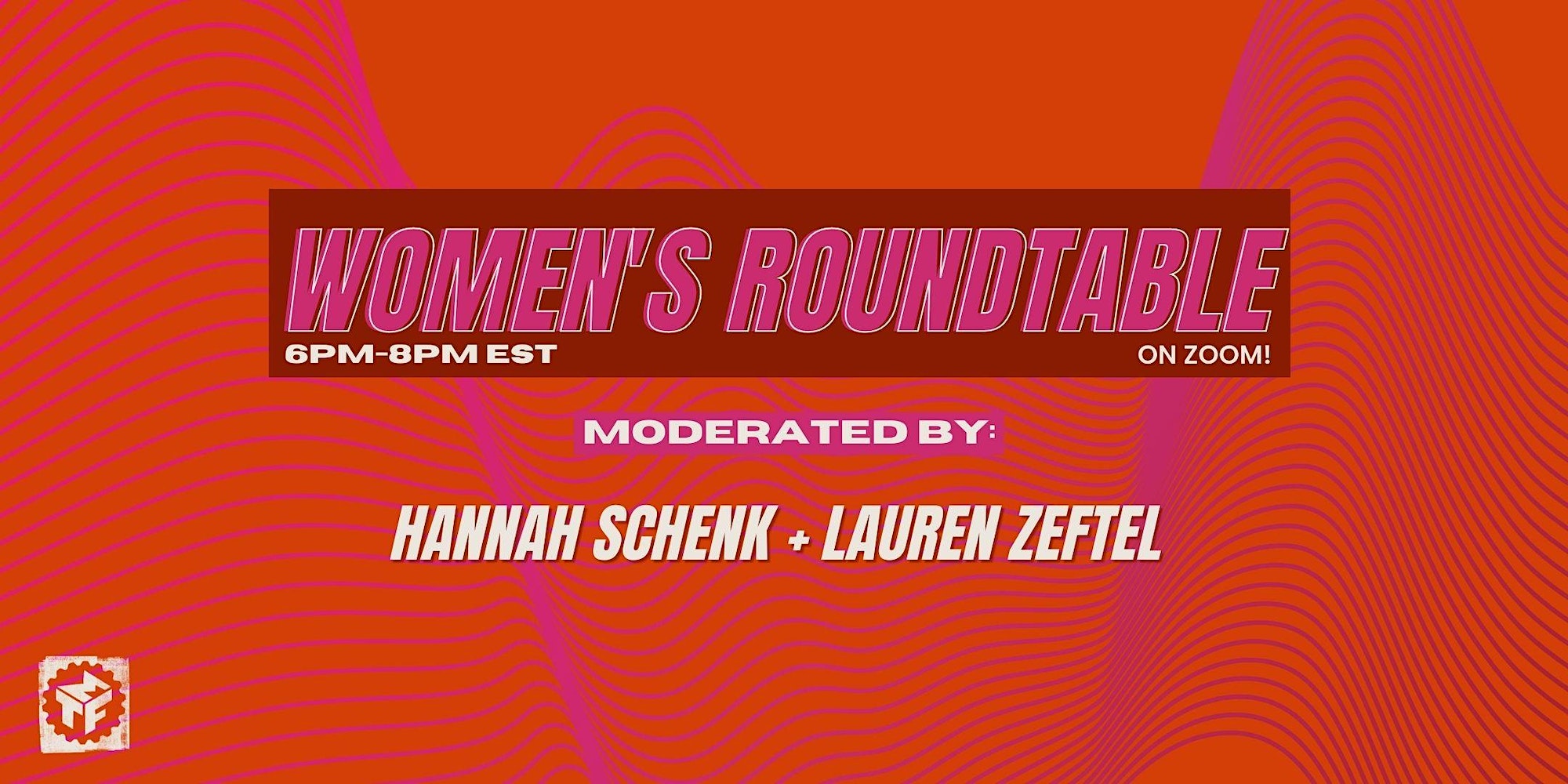 MTF's Women's Roundtable is a monthly virtual drop-in devoted to all musical theater creators who identify as women.
We recognize that participants come from different lived experiences and perspectives that come out of class, environment, race, range of neurodivergence and range of physical mobility. We strive to lift up and support all voices. In this creative circle, artists are invited to share work and receive optional feedback. We provide a SAFE SPACE for new musical development, as well as a BRAVE SPACE to continue the ongoing conversation about the artistic and professional realities of being a female artist. Join this badass community of innovative musical theater makers as we support the development of new projects, challenge each other to push ourselves and our industry, and SUBVERT THIS MF'IN DOMINANT PARADIGM.
We ask that everyone takes special care to remember that this space is specifically designed to uplift all women. By participating, you're agreeing to respect each participant's identities fully and, in the event of unintentional harm, accept corrections and actively engage in harm reduction.
You do not have to share in order to attend. Please register to share or to participate as a supportive community member. We can't wait to see you there!
If you aren't sure if you want to share, please sign up with an "I Want to Share" ticket and you will have the option to change to an "I Want to Watch" ticket later.